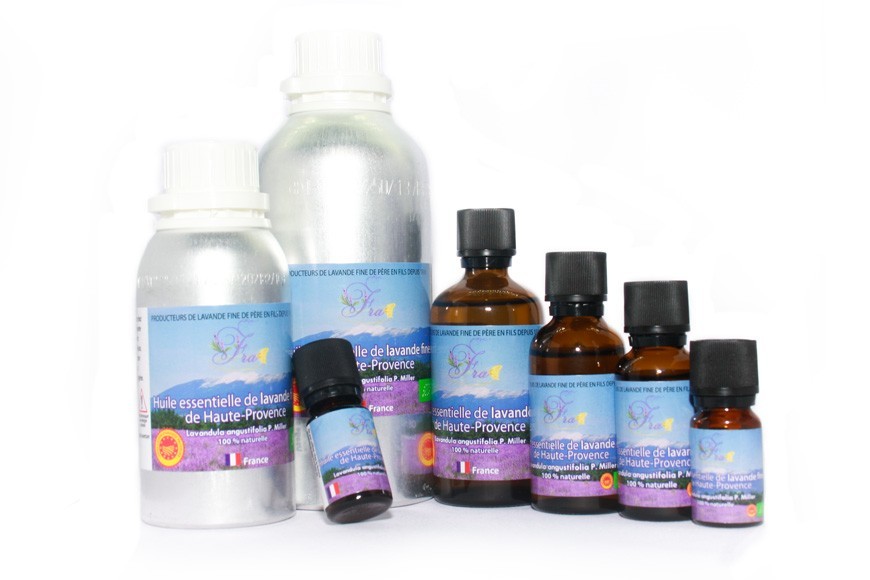 Organic Fine Lavender Essential Oil

Our fine lavender essential oil comes from plants grown in organic farming, without chemicals or synthetic product.
It is therefore ideal for use in aromatherapy and cosmetics.
Moreover each year it obtains the AOP mention, guarantee of its origin and its traceability.
Lavender essence is extracted by steam distillation.
All our bottles are smoked-brown or vitrified aluminum for large capacity, to allow a good conservation to the product.