About us...
Our family farm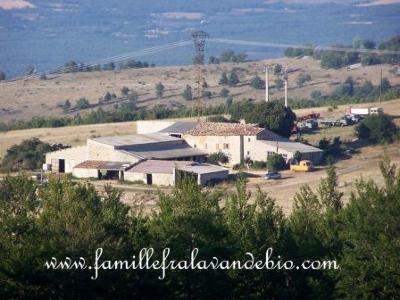 The Fra family cultivates fine lavender since 1916 in Lagarde d'Apt, at 1100 m altitude, between Ventoux and Luberon.
Our family
Fernand Jean, then his daughter Marie-Louise and Paul Fra, followed by Maurice, creator of "Lavande 1100", then we, Christine and Lionel and soon our children, Marie-Céline and Jean-Bernard, all cultivate or cultivated with love this emblematic plant of Haute Provence.
In mid-July, Lionel checks the maturity of the lavender in order to launch the harvesting campaign which will last about 4 weeks.
To know more about us or the farm, you can watch the video at right top of this page.