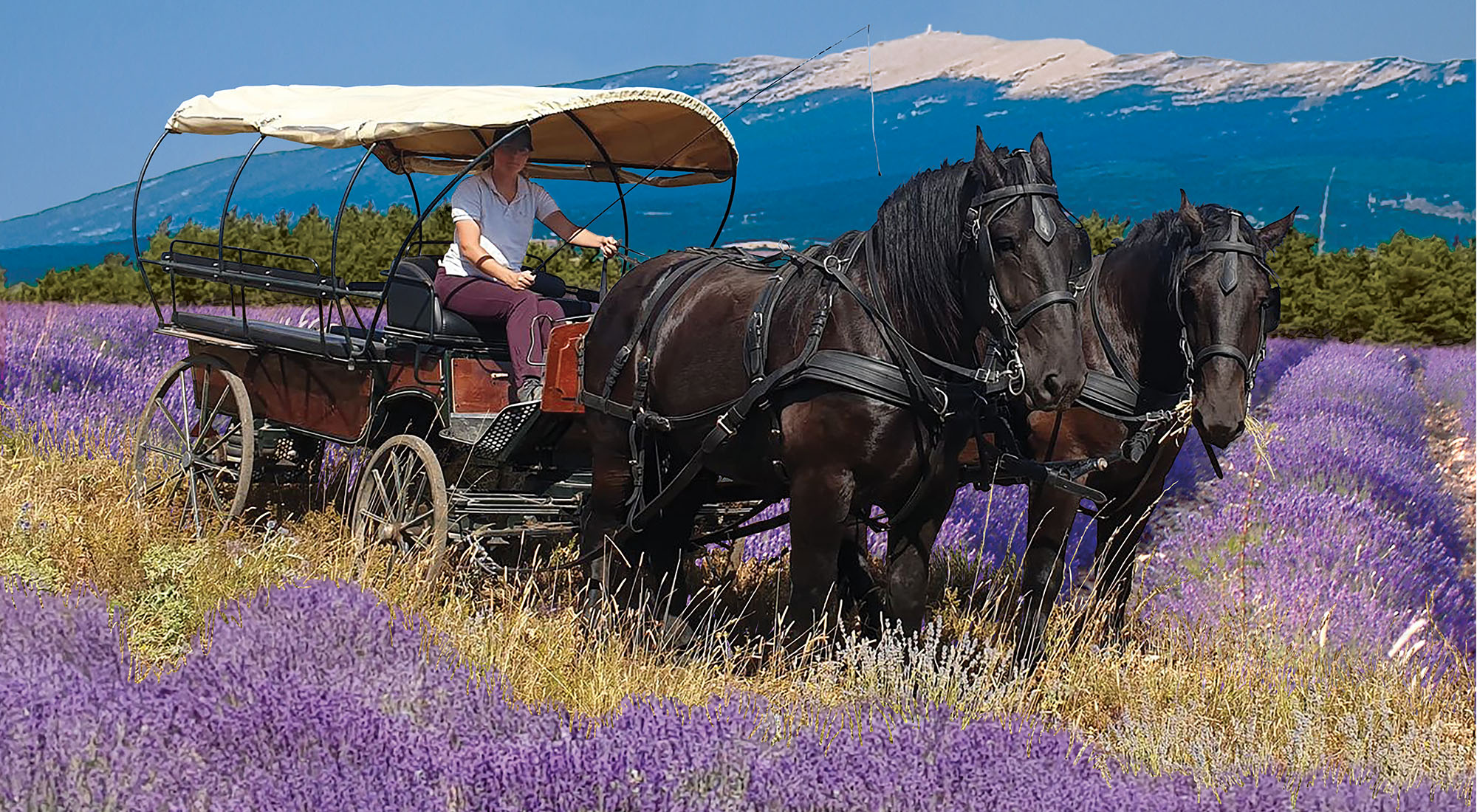 Plongez au cœur des Lavandes de Haute-Provence
Between Ventoux and Luberon, discover our farm ...
to the rhythm of draft horses.
Guided tour...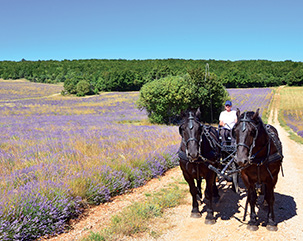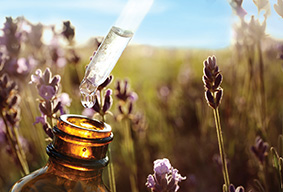 Discover our organic lavender farm, to the rhythm of the horses' footsteps, its magnificent colors, its so special scents ... dive, the time of a stroll, in the heart of Haute-Provence.
We invite you to the Lagarde d'Apt plateau, the highest municipality in Vaucluse at 1100m altitude, nestled between Ventoux and Luberon.
During the walk you will discover the history of this emblematic plant that is our "Fine Lavender", the jewel of Provence. We will explain to you how, for generations, we have cultivated it with the greatest respect for the magnificent nature that surrounds us.
From planting to distillation, including its virtues and the different varieties that you can find, our treasure will no longer hold any secrets for you..


Producers from father to daughter and son for 7 generations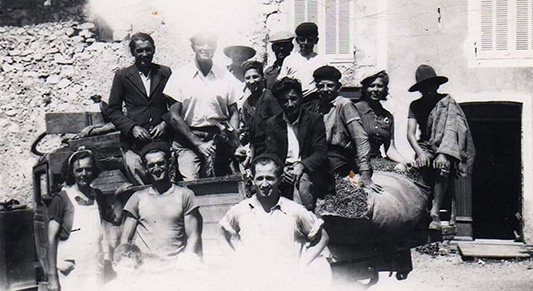 In the FRA family, we have been cultivating fine lavender and producing its essential oil since the 1880s, and 7 generations have succeeded since.
In 1979, pioneers in the field, our operation switched to organic farming. Today, we are fighting to save wild fine lavender in its natural state which is tending to disappear in favor of clonal or hybrid lavender cultivated all over the world, which is far from reaching the quality of our PDO fine lavender..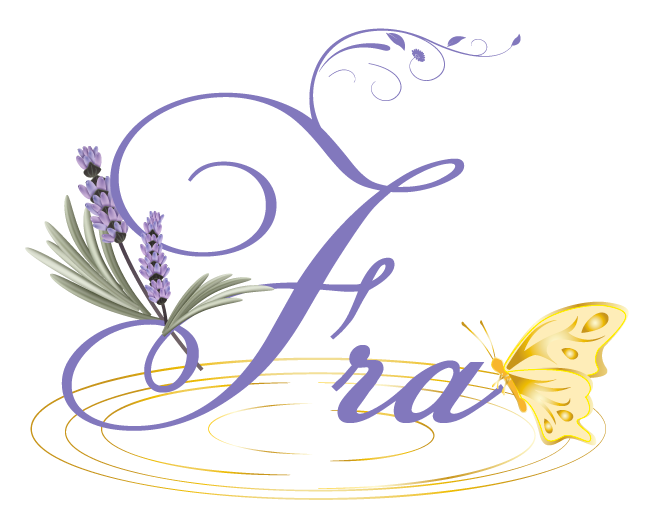 The FRA brand, it is a know-how and secular knowledge that we put to the benefit of our lavender plantations.

Come and discover real fine lavender
We will welcome you from April 2021 at the heart of our farm to help you discover this jewel of Provence that we are so passionate about.
Go for a ride with me in a carriage at the gentle pace of our draft horses, and discover our Lavender: from planting to distillation, including its virtues and the different varieties that you can find, our treasure will not have no more secrets for you.
At your own pace, at your own time, private stroll or group stroll, for a birthday or a wedding perhaps, in the middle of the day or to admire the sunset in Provence, you choose and we accompany you, along the trails of our magnificent landscapes.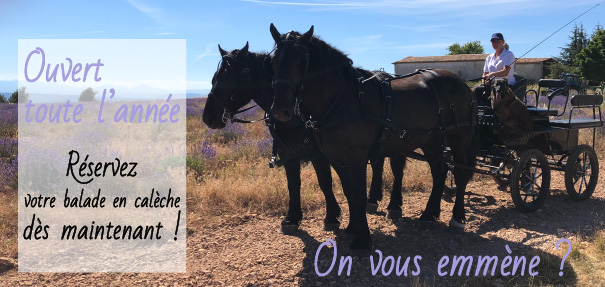 Photos Shooting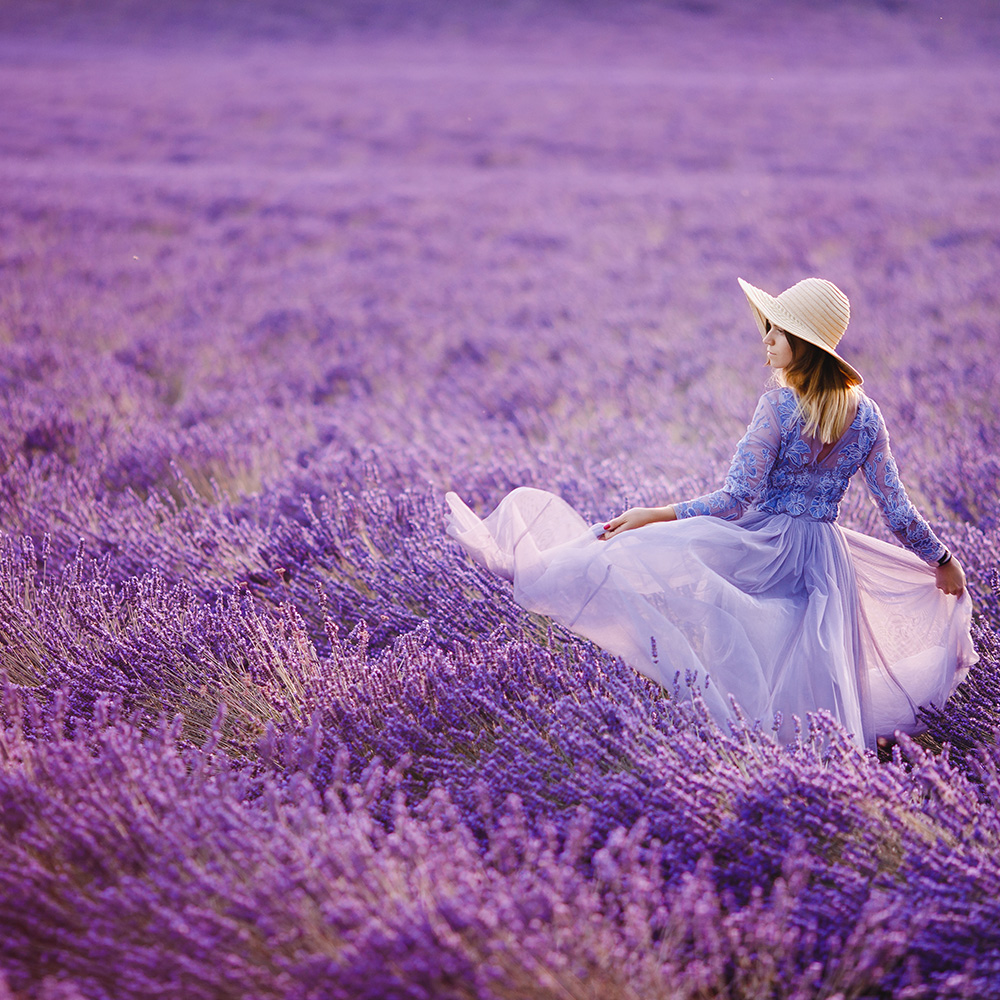 Discover our magnificent farm and choose the best points of view for a photo shoot with your photographer: wedding photos, family memories, fashion book or even a simple photo report on the background of Ventoux. Our superb black or white horses will delight you, our carriage can be decorated with adorable bouquets of lavender for the occasion
Privatized ride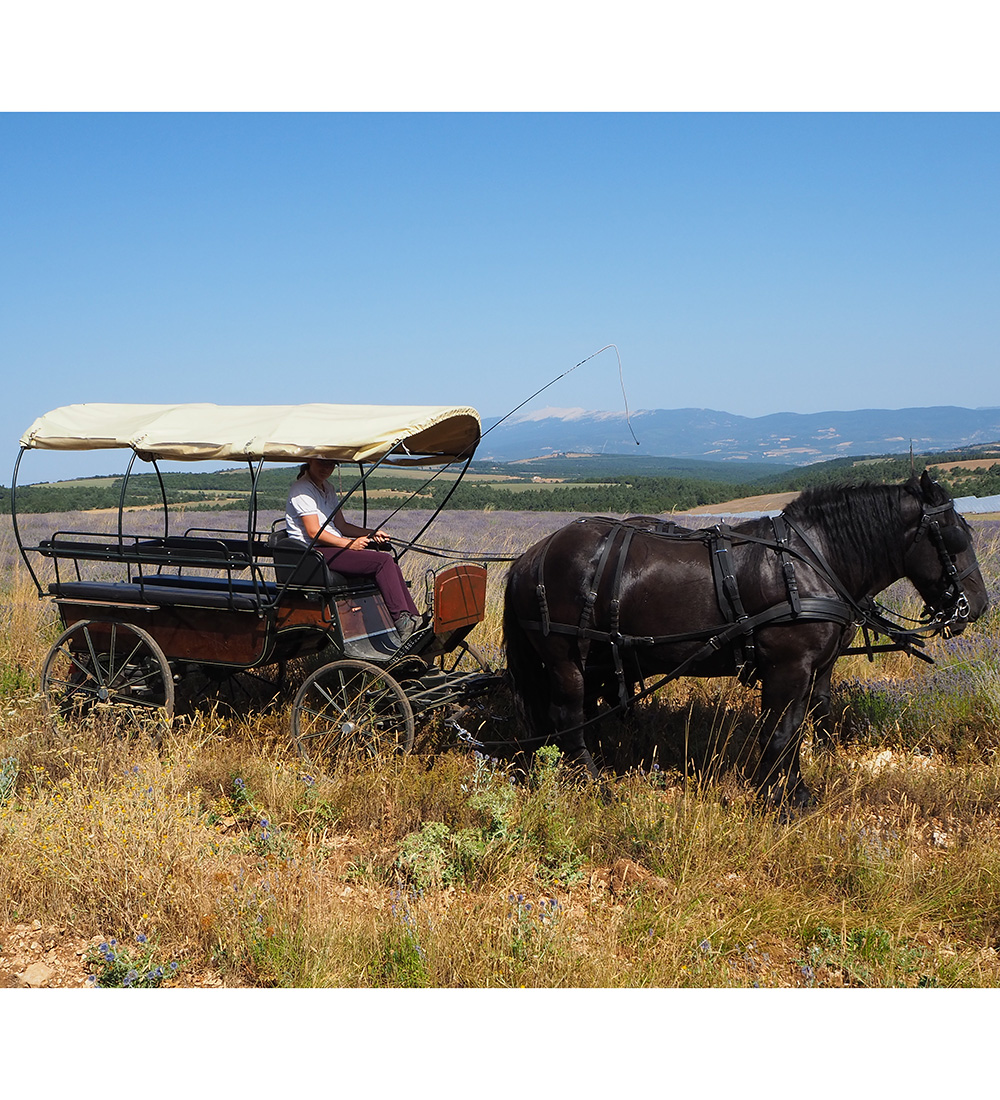 For a private ride or any other special request, contact Marie by phone at +33 (0) 6.50.10.53.35 or by following the link below and complete the form or by e-mail at contact (@) lavandesencaleche.fr by describing your desires ...
Our little store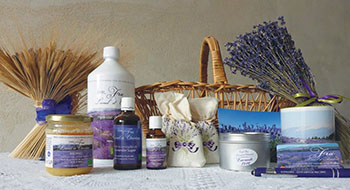 Conditions d'annulation d'une réservation de Balade en calèche